What a Treat! 5 Top Tips for your dog this Halloween!
Halloween is just around the corner, so here's 5 fab ideas that your dog will LOVE this Halloween!
1) Carving a pumpkin? Save the seeds for your dog as a natural wormer!
Pumpkin seeds contain the amino acid called cucurbitin, which paralyses and eliminates the worms from the digestive tract. Pumpkin seeds have other health benefits too – they are loaded with protein, amino acids, fiber, iron, copper, phosphorus and magnesium, calcium, zinc, potassium, folic acid and niacin; all important nutrients to your pet's overall good health.

With repeated doses, worms die off and are expelled from the body. Evidence suggests that dogs can eat pumpkin seeds without side effects or interactions with other medications they may be taking.

Give your dog 2 teaspoons per day... ideally, grind them down in a coffee grinder for best results!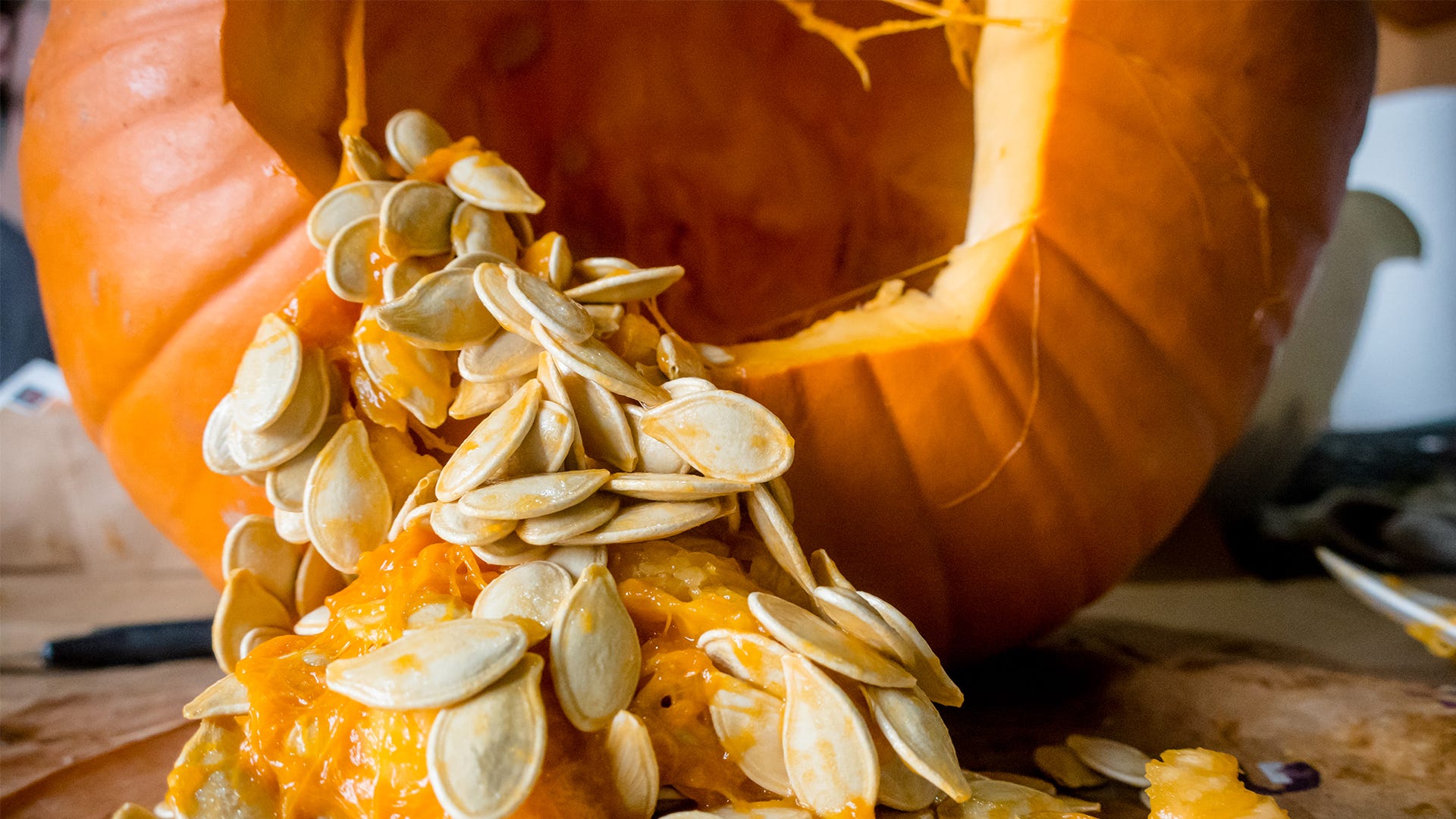 2) Too many 'Trick or Treater's' knocking at the door? Help keep your dog calm.
With so many knocks at the door, Halloween can be a really stressful time for dogs. Consider using a calming treatment, such as Valerian Compound. 
Frightened, anxious, hyperactive and stressed animals can be calmed quickly using this easy to give liquid. Dropped into the mouth, given on food or even just a few drops sprinkled on a pet's bedding can result in a more amenable pet. Cats particularly love the smell of Valerian Compound, so administration really couldn't be simpler. Can be effective in as little as 30 minutes!
3) Get your dog involved with the fun!
If your dog is more comfortable with unusual situations, then consider a simple fancy dress outfit for them too! We have a lovely selection of bandanas and collar-ties available HERE. We only have limited stock though!
4) Not just skeletons that have bones on Halloween.
Scary skeletons are something we definitely associate with Halloween! And they happen to be a wonderful distraction treat for your dog when there's lots of noisy trick-or-treaters in the area! Big Ostrich bones are a real favourite! Find them here.
5) Share Scary Stories with your family dog!
A number of studies have shown that children read better when they are reading to a dog! So much so, that there are a number of global organisations that provide 'reading dogs' in school environments to help children improve their reading. This Halloween, perhaps your child could read 'Funny Bones' by Allan Ahlberg. It features 3 wonderful (and not-so-scary) characters; a Big Skeleton, a Little Skeleton and a Dog Skeleton!
---